VOTE HERE >>> https://www.patreon.com/posts/t-wicther-page-34859673
(It's free to vote)
OH MY! 3P Wins!!!! Let's go see the page!!!!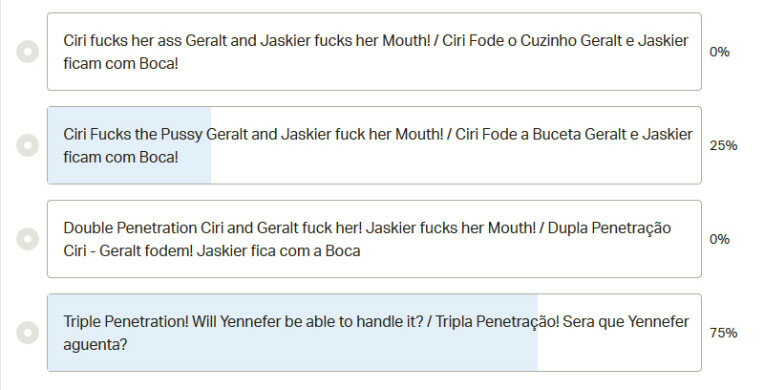 It's Time for the last voting poll of this comic! you decide!
Fill her holes with cum?(Cum Inside)
or make a bukkake on her (Cum Outside)?
SUPPORT ME IF YOU LIKE MY WORK :D
PTBR
VOTE AQUI PARA DECIDIR A PRÓXIMA PÁGINA! > https://www.patreon.com/posts/t-wicther-page-34859673
(votar é aberto para todos, não precisa pagar nada :D)
CARAMBA! 3P vence!!!! Vamos ver a nossa nova página!!!!
Chegou a hora da última votação deste quadrinho! você decide!
Preencher seus buracos com porra? (Gozar Dentro)
ou fazer um bukkake nela?(Gozar Fora)
APOIE-ME SE VOCÊ GOSTA DO MEU TRABALHO :D